Pair of House Cats Each Brag About Fight they Both Lost
By Stuart Swanson
Article XV
May 27, 2018
Cats are generally relaxed individuals, and that is entirely because they do not have jobs or chores. The hardest part of their day is deciding the best place to sleep.
It's an incredibly easy life. But in their defense, they do occasionally have to fight for their lives because their brother gets bored and decides to start a problem out of nowhere.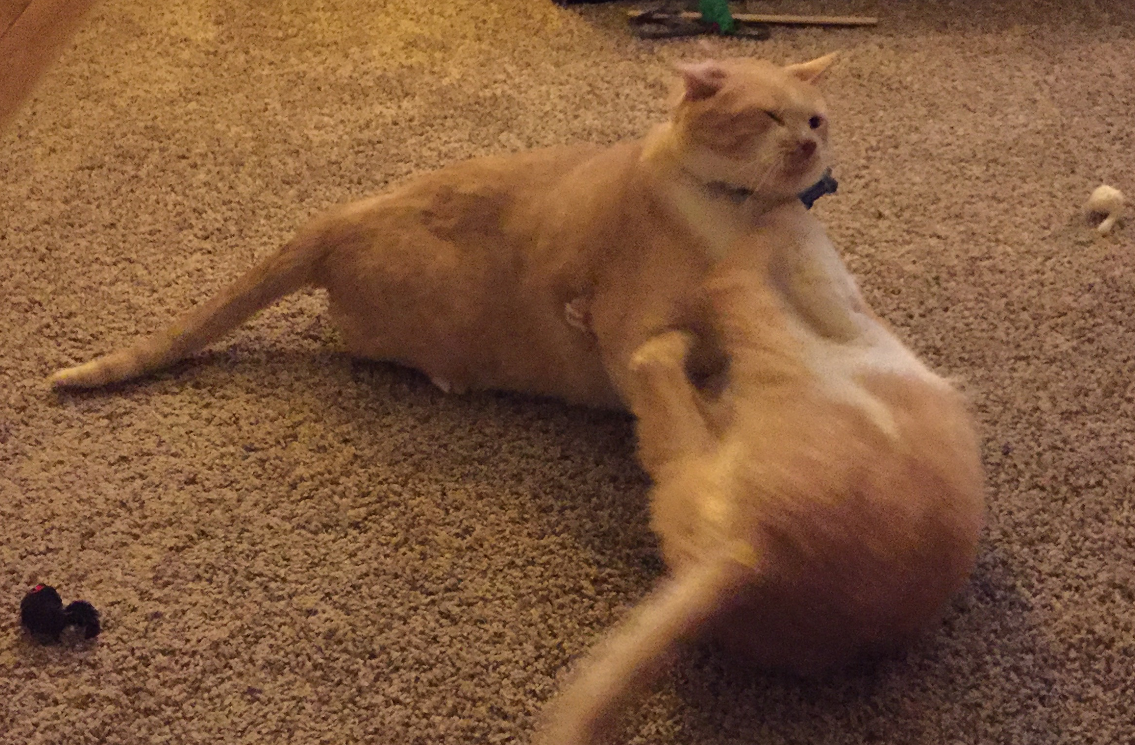 Scrooge and Holmes showcasing failure in 2018.
In the fight pictured above, it's hard to tell who is winning because they both look like a couple of losers.
This fight lasted about 90 seconds, then ended without any cool finishing moves. They sort of just walked away from each other, then started yelling about how they're both terrible fighters.
A rematch is inevitable but unscheduled because they are cats.